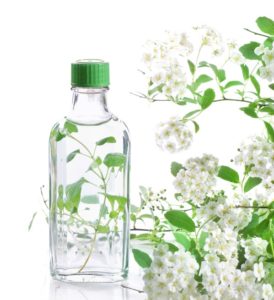 Unilever is entering into a new partnership with the aim of developing a technology to convert plastic PET waste back into virgin grade material for use in food packaging.
The consumer goods giant has partnered with start-up company Ioniqa and PET resin producer Indorama Ventures on the project, which has already passed its pilot stage, and is now moving towards testing at an industrial level.
The technology from Ionique, which is a spin-off from the Eindhoven University of Technology, takes non-recycled PET waste, such as coloured bottles, and breaks it down, before converting it back into PET material that can be used again.
PET is widely used to produce plastic packaging, but only around 20% of the material is recycled worldwide, according to Unilever. The company says that the new project aims to reduce the amount of PET waste going to landfill or incineration.
"We want all of our packaging to be fit for a world that is circular by design, stepping away from the take-make-dispose model that we currently live in," said David Blanchard, chief R&D officer at Unilever.
"This innovation is particularly exciting because it could unlock one of the major barriers today – making all forms of recycled PET suitable for food packaging. Indeed, making the PET stream fully circular would be a major milestone towards this ambition, not just helping Unilever, but transforming industry at large."
Last year, Unilever committed to make all of plastic packaging reusable, recyclable or compostable by 2025. The group's CEO Paul Polman has also called on other companies to step up efforts to tackle the growing challenge of plastic waste in the oceans, and to create a circular economy for plastics.
His comments came after the European Commission launched its first ever Europe-wide strategy on plastics at the start of the year, with the aim of ensuring that all packaging in the EU market is reusable or recyclable by 2030.
Ecovia Intelligence Comment
Greater investment needs to be made in sustainable packaging solutions if there is to be a halt in plastic pollution. Ecovia Intelligence believes there is now greater urgency as consumer awareness of ocean pollution rises. It is estimated that 22 million tonnes of plastics enter the ocean each year, disrupting marine ecosystems. Tackling ocean pollution is one of the topics to be discussed in upcoming editions of the Sustainable Foods Summit and Sustainable Cosmetics Summit. These executive summits are now hosted in Europe, North & Latin America, and the Asia-Pacific.
Source: ESN / Ecovia Intelligence (05/04)