21 January 2020

San Francisco (USA)
Masterclass Overview
This new masterclass features ethical labels and clean beauty: two of the major trends in the personal care industry. Consumers are increasingly seeking 'chemically-clean' cosmetics, whilst brands are using green logos & symbols to market their products.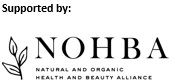 What does clean beauty mean? What contentious chemicals do consumers look to avoid?  What ethical labels & standards are gaining popularity? What are the issues when adopting ethical labeling schemes? How can brands market their products more effectively to interested consumers? What sustainable / certified ingredients are emerging? Such questions will be addressed at this new masterclass. 
Morning Seminars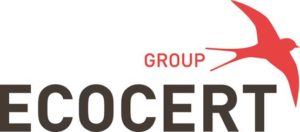 To begin, an overview is given of popular ethical labeling schemes in the personal care industry; these include natural, organic, vegan, halal, fairtrade, etc. A pioneering brand shares its experiences with clean beauty products and such labels. The regulatory and legislative issues concerning labels and marketing claims are discussed, followed by a case study of a new online retailer for clean beauty products. A marketing expert gives guidelines on how to target the increasingly influential Gen Z and millennials.
Afternoon Workshop
This training workshop discusses the issues when adopting popular ethical labeling schemes. Details will be given of natural & organic personal care standards in North America, Europe, Asia, and other regions. The adoption issues of these and other labeling schemes, such as Vegan Society, Halal, Fairtrade, USDA Bio-based, etc. will be discussed. Case studies will be given of product formulations that have adopted such labels. Some guidance will be given to brands looking to develop 'chemically-clean' formulations i.e. removing contentious ingredients, such as parabens, SLS / SLES, and petrochemicals. The masterclass is designed for personal care brand owners & manufacturers, formulators, ingredient suppliers, investors, certification agencies and related organizations.
Reasons to Attend
The Masterclass addresses the following questions:
> What are the major drivers for the ethical labeling & clean beauty trends?
> How can brands get products certified vegan / organic / halal?
> What raw materials are not permitted by popular labeling schemes?
> What are technical issues when adopting popular certification schemes / labeling schemes?
> How can brands re-formulate to remove contentious chemicals from their formulations?
> What ethical labels are likely to be most successful and why?
> How can brands place the USDA NOP logo on their products?
> How do you overcome formulation issues when developing 'chemically-clean' beauty products?
> How can brands re-formulate to remove contentious chemicals from their formulations?
Venue
The Masterclass will be hosted at the Merchants Exchange Club, located in the San Francisco financial district. It is easily accessible by most forms of transport.
Registration
| | |
| --- | --- |
|  Masterclass Fee |   |
|  Morning / afternoon session |  USD 399 |
|  Full program  |  USD 699 |
Prices are inclusive of delegate pack and networking breaks.
The masterclass has capacity of 50 delegates so advance booking is strongly recommended.
Exhibitor & sponsorship opportunities
A limited number of sponsorship and exhibitor opportunities are available to meet this highly targeted audience.
For more details, or to confirm your attendance, please go to the registration page or  email us