8 May 2019


New York City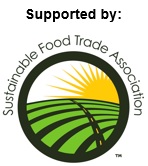 Masterclass Overview
Organic food sales continue the positive trajectory in North America, with sales projected to have now surpassed USD 50 billion. Multinationals and large food retailers are wielding greater influence, raising questions about future directions. Where are the growth opportunities in the US market and global arena? What new certification schemes are emerging? How can organic food enterprises provide greater traceability in their supply chains? How can organic food companies reduce their packaging impacts? What sustainable packaging materials are viable? Such questions will be addressed in this new masterclass, taking place for the first time in North America.
Morning Seminars
The masterclass begins with an update on the US and global markets for organic foods, highlighting key trends & developments. As a growing number of organic food enterprises look to go beyond the 'baseline standard', details are given of a new certification scheme that encompasses soil fertility, animal welfare and social fairness. An update is given on GM regulations, labelling and the need for greater transparency in ingredient supply chains. With millennials comprising over half of organic food sales, an update is given on the purchasing habits of this growing demographic. Guidance is given to brands and retailers on how they can target the millennials.
Afternoon Workshop
Organic & sustainable food companies are under growing pressure to reduce their packaging impacts. Concerns about marine pollution and landfill are encouraging companies to look at sustainable materials and / or new packaging design approaches. This new workshop is a practical guide for operators on how they can reduce their packaging footprint. Details will be given on the life-cycle of product packaging, highlighting the differences between packaging materials. The use of design approach to influence packaging footprints will be discussed. Examples will be given of consumer products using eco-design approach and sustainable materials. The workshop leader will give practical advice and guidance to brands looking at sustainable packaging options.
The masterclass is designed for food companies, distributors & retailers, ingredient suppliers, investors, certification agencies and related organizations.
Reasons to Attend
The Masterclass addresses the following questions:
> What is the growth outlook for the organic food market ?
> What developments are occurring in the North American & global market?
> What new certification schemes & labels are emerging?
> What developments are occurring for GM labelling?
> What are the risks in organic food supply chains?
> How can supply chain risks be mitigated?
> Why are consumers buying organic foods?
> Why are the millennials becoming an influential segment?
> What can be done to reduce the packaging impact of organic products?
> What are the options with sustainable packaging materials?
> How can companies look to close their packaging loops?
Registration
 Masterclass Fee

Standard rate

*Early-booking rate

 Morning 

session

 USD 2

99

  USD 299

 2 sessions: full program
 USD 499
  USD 449
Prices are inclusive of delegate pack and networking breaks.
The masterclass has capacity of 50 delegates so advance booking is strongly recommended.
Venue
The Masterclass will be hosted at the Park Central New York, located in midtown Manhattan and accessible by most forms of transport.
Exhibitor & sponsorship opportunities
A limited number of sponsorship and exhibitor opportunities are available to meet this highly targeted audience.
For more details, or to confirm your attendance, please go to the registration page or  email us