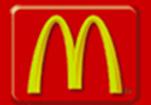 McDonald's is the latest multinational to jump onto the organic bandwagon.
The international fast-food chain announced that it is to start selling organic milk in its UK restaurants from February. This was followed by news this week that the multinational reported huge losses of USD 343.8 million in the last quarter of 2002.
The company reported losses for the first time due to the closing of hundreds of its restaurants. The fast food industry is suffering from intense price wars between chains, and a bad image due to outbreaks of BSE in Japan and Europe and the association of fast-food with obesity.
Consumers are increasingly shying away from fast food and opting for healthier alternatives like fresh sandwiches. In the UK, its market share has been eroded by cafés and sandwich shops like Pret A Manger, which offer fresh sandwiches, soups and wholesome snacks.
McDonald's is aiming to buck this trend by using healthier ingredients. It has introduced lower-fat sauces, diet drinks, sweeteners and promotional salads. Its switch to organic milk is part of its strategy to give the fast-food chain a healthier and more environmentally-friendly image.
Organic milk is to be sold in all its restaurants from February 2nd onwards. Semi-skimmed organic milk will be available in 250ml bottles and certification is to be provided by the Soil Association.
Organic Monitor welcomes the move by McDonald's as it will help ease overcapacity in the British organic dairy sector. If successful, it will create demand for over 1 million litres of organic milk in 2003.
The move is not likely to affect the image of McDonald's much however. Apart from the general poor image of fast-food, many consumers are shunning American companies like McDonald's because they perceive them to be a symbol of American capitalism. American multinationals like McDonald's and Nike have long bore the brunt of anti-globalisation protestors because of this perception.
Starbucks is another American company that has suffered a poor image. The international chain of coffee shops was regularly targeted by protestors in the US until it made a concerted effort to change its image. It has introduced Fair Trade coffee beans in its coffee shops as well as organic milk to appease consumers.
Coca-Cola is another American company that is suffering from poor international relations. It is one of many American products boycotted by many Middle-Eastern consumers. Mecca-Cola was launched in France in October 2002 and is developing international appeal from consumers that do not want to buy American brands like Coke and Pepsi.
The trend towards healthy eating and ethical purchasing suggests that McDonald's will have to do much more than offer organic milk to strengthen its image. Marketing organic milk is a step in the right direction however consumers will not patronise the restaurant just to buy organic milk. Launching more organic products, and possibly an organic burger, backed by marketing campaigns would do wonders for the ailing image of McDonald's.
Related report: The UK Market for Value-Added Milk
Posted: January 25th 2003
For permission to publish our research insights, please contact our media department