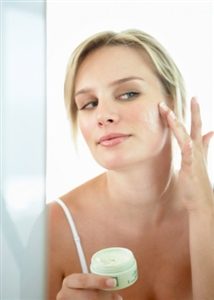 The beauty industry is cleaning up its image by investing in a raft of Corporate Social Responsibility (CSR) & sustainability initiatives.
Beauty companies have historically received much criticism for unethical and non-environmentally friendly business practices that include animal testing, unsustainable sourcing and chemical pollution.
However, pressure from consumers, the media and retailers such as Wal-Mart with its Sustainability Index, cosmetic and ingredient companies are making progress in becoming 'good corporate citizens'.
Range of initiatives
Green has become the new black. Whether sustainability has always been part of their corporate DNA or not, corporations are falling all over themselves to demonstrate to customers that they are not only ecologically conscious, but also increasingly ethical.
From natural cosmetics firm Burt's Bees to global giant Unilever, from premium brand Nuxe to mass market brand Ushuaïa (both of which have launched organic lines), the entire beauty industry seems to be jumping on the green bandwagon. Even ultra-chic brands, such as La Prairie and Chantecaille seem to be concerned about protecting our planet. While La Prairie is giving EUR 1 to the Ocean Features Society for each sale of its Advanced Marine Biology Cream, Chantecaille is donating 5% of sales from its La Baleine make-up collection to The International Union for Conservation of Nature.
CSR & sustainability initiatives vary greatly in the beauty industry.  Some companies, such as the Body Shop, focus on ethical sourcing; others are focusing on biodiversity preservation like Yves Rocher, which has planted more than 5 million trees.
Packaging is receiving much interest because of its high environmental footprint; many cosmetic companies are looking at packaging reduction. For instance, Caudalie has saved 7.6 tons of paper by simply printing instructions on the inside of packaging instead of leaflets. Lush has gone further by offering 55% of its products with no packaging at all, while Aveda uses PET bottles made of 100% Post-Consumer Regrind (PCR) content.
Several beauty companies, especially large multinationals, are taking a holistic approach to sustainability which enables them to tackle various issues simultaneously. Such companies are lowering the environmental impact of their cosmetic products by using greener formulations, reducing packaging and also cutting greenhouse gas emissions, waste, energy & water consumption; they are also looking at social dimensions, such as ethical supply chains and corporate philanthropy. These efforts are being acknowledged: L'Oréal was listed in the Global 100 Most Sustainable Corporations in the World in 2008 and 2009. Avon Products, Procter & Gamble, Estée Lauder Companies and Colgate-Palmolive were all in the top 40 of Newsweek 2009 Green Rankings, an environmental ranking of America's 500 largest corporations.
Greater options available
Huge progress has been made in recent years in the number and types of sustainable raw materials available. Formulators now have access to a wide palette of natural, organic and / or fair trade ingredients. Some raw material suppliers – such as Cognis with its Green Chemical Solutions – are publishing guides to assist formulators with ingredient selection and use.
Packaging companies are providing similar green options, although the idea of making environmentally-friendly packaging is nothing new. Almost all packaging firms offer green solutions: from lightweight containers to products made of recyclable materials, PCR plastics or glass, biopolymers or natural sustainable materials such as bamboo.
However, cosmetic companies should be mindful that the use of new sustainable materials can have unknown ethical consequences. For example, some natural cosmetic ingredients and bio-plastics such as Poly Lactic Acid (PLA) are made from food crops. By harvesting these crops to make beauty products, environmentally-conscious companies can contribute to food inflation in developing countries.
Consumer confusion
Despite the fact that a growing number of beauty companies are communicating their green initiatives and publishing CSR & sustainability annual reports, research shows that the majority of consumers do not know or are uncertain what companies support sustainable values or which products are sustainable. The growing plethora of eco-labels and seals is making consumers sceptical about green claims. Moreover, there is growing evidence that consumers are unsure of what the word 'sustainability' means.
In 2009, an international survey commissioned by WPP agencies, polled 5,000 consumers about green products, companies and brands. American consumers ranked the greenest brands in their country, with Burt's Bees and Tom's of Maine coming 2nd and 3rd. Unilever's Dove surprisingly grabbed the 10th spot. It is hard to see what makes Dove a green brand. Perhaps Dove's Campaign for Real Beauty leads consumers to believe a brand that wants to free women from beauty stereotypes is also likely to be green. The survey highlights the difficulties consumers have in identifying green brands, and also the problems companies have in communicating their CSR & sustainability actions.
Related report: #7091-60 Strategic Insights: CSR & Sustainability in the Beauty Industry
Sustainable Cosmetics Summit
CSR and sustainability initiatives in the beauty industry are a regular feature of the Sustainable Cosmetics Summit. The summit looks at how beauty companies can lower their environmental and social footprints by investing in green formulations, sustainable packaging, certification programmes, biodiversity & ethical supply chains. More details are on the website
Posted: May 18th 2010
For permission to publish our research insights, please contact our media department