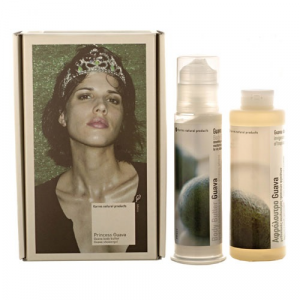 Korres Natural Products has successfully floated 1.6 million of its shares on the Athens Stock Exchange, raising EUR 11.5 million.
On the first day of trading last week, the share price almost doubled from EURO 7.20 to EUR 14.02. The flotation has been described as the most successful stock market company debut for years.
The Athens-based company has floated stock to raise finances for domestic and international expansion. Funds will also be used to cut debt, introduce a new natural cosmetics brand, and modernise production.
Developing international sales is a fundamental part of Korres's expansion strategy. The company currently operates stand-alone retailers in London, Barcelona and Helsinki. It plans to open new stores in New York, Glasgow, Beijing and other Chinese cities this year.
The company was set up by George Korres who bought the oldest homeopathic pharmacy in Athens in 1986. Natural cosmetics were initially developed for his pharmacy and then commercialised under the Korres Natural Products brand in 1996. Over 150 natural cosmetics are currently marketed by the company in over 27 countries. Korres Natural Products reported a 58% sales rise to EUR 26.9 million in 2006.
Organic Monitor expects high sales growth to continue in 2007. With exports currently representing just 15% of the company's revenues, Korres Natural Products could double its sales in the next few years. Such expansion could make it a mega-brand of natural cosmetics, challenging established brands like Weleda.
Related Report: The  European Market for Natural Cosmetics
Posted: April 16th 2007
For permission to publish our research insights, please contact our media department