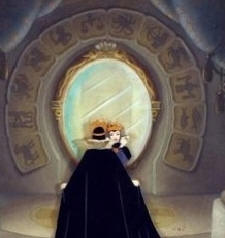 This is the question that most natural & organic cosmetic brands ask themselves, with many thinking they are deserved of the 'green crown'.
Organic Monitor research finds the reality is very different from perception. In its new Natural Cosmetics Brand Assessment report, a chartered chemist analysed the ingredient composition of cosmetic products of over 50 brands that make natural and / or organic claims.
The brands were given naturalness ratings according to their ingredient composition. Certified organic brands scored highest (9-10), followed by pure natural cosmetics (4-7), semi-natural cosmetics (3), naturally inspired cosmetics (2) to conventional cosmetics (1).
Not surprisingly, many brands making natural / organic claims had ratings at the low end of the spectrum. Some were brandishing their skin care products as organic just because the formulations contained organic essential oils. Others were putting organic certification logos on product packaging because one major ingredient was certified. Most were making natural claims just because some ingredients were natural. This phenomenon is most observed in Asia and Latin America where many cosmetic products contain some natural ingredients.
Consumers are becoming lost in a maze of marketing claims and false labelling. One way to clear up consumer confusion is certification. By adopting natural & organic cosmetic standards, formulators have a clear list of permitted / prohibited ingredients and processes. Certification also builds consumer trust, giving a guarantee to consumers that products conform to some recognised standards. However, Organic Monitor believes certification is only part of the answer; marketing and distribution also play an important role.
Pure natural & organic brands have realised that overstating natural / organic ingredients and making unsubstantiated marketing claims only adds to consumer distrust. A growing number of brands are moving away from such claims and marketing their products as 'authentic' and 'sustainable'. Others are focusing on their brands long history and origins, implying they have not just jumped on the 'natural bandwagon'.
With consumer trust vital to success in the naturals arena, concept stores are becoming fashionable. Leading brands – including Melvita, Neal's Yard Remedies and Weleda – are investing in concept stores. Apart from the benefits of interfacing direct with customers, the stores provide an ideal forum to educate consumers on their brand ethos, origins and product range.
Many years ago, The Body Shop set the standard in using concept stores as a platform for social activism. By focusing on marketing and distribution, the pioneering brands could now take the lead. Taking the right steps and clearing up the consumer confusion, only then can the natural & organic cosmetics story have a fairy tale ending.
Related Report: Technical Insights: Natural & Organic Cosmetics Brand Assessment
Posted: October 18th 2011
For permission to publish our research insights, please contact our media department