Growing consumer demand for sustainable products is leading many ingredients to become de-commoditised. A growing share of food commodities – such as coffee, tea and bananas – are now marketed as value-added (sustainable) products. Organic Monitor finds the same trend is now occurring for ingredients.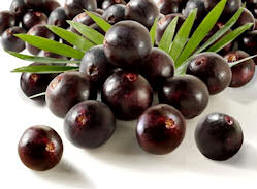 Sustainable ingredients are gaining currency as growers look at value-added production methods to raise income, whilst food & beverage companies consider ways to reduce their environmental and social footprints. Companies are also looking at sustainable ingredients because of the growing importance of sustainability reporting as well as pressure from the media and retailers.
Most strides have been made with coffee, the second largest traded commodity in the world. Almost 10 percent of coffee sold in North America and Europe is now produced according to organic, fair trade, Rainforest Alliance, UTZ Certified or similar standards. Major brands and retailers have made pledges to source sustainable coffee, with many making social investments in developing countries.
Sustainable sourcing is also becoming important for cocoa, vanilla, sugar and other ingredient commodities. Large chocolate manufacturers, such as Cadbury's and Nestlé have made commitments to source fair trade cocoa. UTZ Certified extended its 'Good Inside' programme to cocoa in 2007. With large companies like Cargill and Mars coming on board, cocoa could become the most traded sustainable food ingredient in the world.
Organic Monitor finds that many novel ingredients from Africa and Latin America are increasingly produced by sustainable production methods. African specialties – including baobab and shea butter – are mostly fairly traded from women's cooperatives. Argan oil, described as 'liquid gold', is almost entirely produced by organic cultivation.Converting existing supply chains to organic, fair trade and other sustainable ingredients can be a lengthy and sometimes complex process.It can thus be easier to set up new supply chains for such ingredients, as many suppliers of novel ingredients have discovered.
Intensive media coverage about the destruction of rainforests has been partly responsible for the emergence of Amazonian sustainable ingredients. The American company Sambazon is sourcing organic açaí berry products from over 10,000 family farmers in the Amazon. As well as becoming the world's largest supplier of açaí ingredients, the company makes a range of finished products. New sustainable ingredients like Sacha Inchi oil are also emerging from the region. They are invariably fairly traded and / or certified organic.
Sustainable ingredients are becoming prominent in the food industry. However, there are major differences between their environmental and social footprints because of variations in sustainable production methods. Fair trade is popular because it creates positive social impacts, whilst organic is considered a highly ecological form of production. UTZ certified provides greater traceability and provenance, and Rainforest Alliance conserves biodiversity.
Consumers are increasingly seeking sustainable foods, yet a major question hangs over whether existing schemes (eco-labels) are meeting their rising expectations. Also, is the way forward, convergence of existing eco-labels in terms of environmental and social parameters? Or will existing eco-labels seek to keep their parameters separate, possibly leading to divergence?
Sustainable Foods Summit
Sustainable ingredients and the evolution of food eco-labels are regularly featured in the Sustainable Foods Summit. Each editions brings together some of the leading organisations involved in eco-labels and sustainable ingredients. More information is available from the website
Posted: December 9th 2011
For permission to publish our research insights, please contact our media department