A growing number of ethical food labels are making their way to cosmetic and personal care products.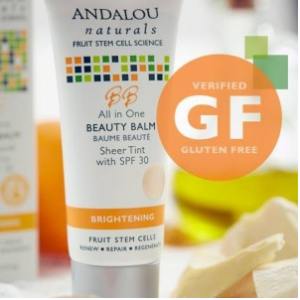 Ecovia Intelligence finds that over 10% of natural personal care products are now certified according to standards, corresponding to a market value of over USD 700 million.
Non-GMO Project Verified is the fastest growing ethical label on American personal care products. Within a few years, the adoption rate of the 'butterfly seal' has grown from nothing to about 500 personal care products. Brands, such as Dr. Bronner's Magic Soaps, are putting the Non-GMO Project Verified label on their products to assure consumers no genetically modified ingredients are in their products. The mark is also encouraged by natural food retailers like PCC Natural Markets which are pushing for GMO labeling.
Gluten-free is another label gaining traction on personal care products. With one in ten American suffering from food allergies or sensitivity, a growing demographic is looking for certified gluten-free products.
The trend of free-from labels is already well-established, with many brands carrying paraben-free, SLS-free, and phthalate-free labels on their products. However, brands are adopting gluten-free certification because of the rising number of food ingredients making their way into personal care applications.
As will be shown at the Sustainable Cosmetics Summit, natural and organic remain the most popular ethical labels for personal care standards. NSF ANSI 305 looks to overtake NPA to become the leading standard for such products in the US. The USDA NOP – another label designed for food products – is highly popular with brands using certified organic ingredients in their formulations.
New labels are also emerging that represent health and safety aspects. The Environmental Working Group recently launched its EWG VERIFIED: For Your Health label for personal care products that do not contain potentially harmful ingredients. The Premium Body Care Standard of Whole Foods Market also has strict guidelines on permitted ingredients. Theses standards give assurances to consumers looking to avoid contentious chemicals in personal care products.
Ethical labels are crossing over from the food to personal care industry because of transparency. Consumers are demanding the same level of traceability and safety from personal care products as they are getting from natural & organic foods. With the number of ethical labels proliferating in the food industry, questions remain on how the trend will manifest on personal care products.
The evolution of ethical labels is regularly featured at the Sustainable Foods Summit and Sustainable Cosmetics Summit. These executive summit are now hosted in Europe, North & Latin America, and the Asia-Pacific.
Posted: 7th April 2016
For permission to publish our research insights, please contact  our media department