Amazon's purchase of Whole Foods Market heralds the beginning of a new growth phase for the organic & sustainable products market. Ecovia Intelligence sees distribution moving towards online retailing and home delivery schemes.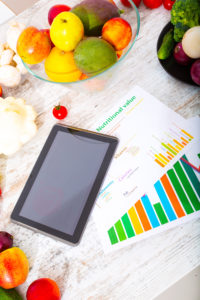 Sustainable foods and natural cosmetics were initially introduced in health & natural food retailers, with distribution expanding to the mass market in the last two decades. Mainstream retailers now comprise most organic food sales in almost all leading country markets. Every large food retailer in North America and Europe is now marketing organic foods under their private labels. The next spurt of growth is envisaged to come from mobile apps linked to delivery services.
Sprouts Farmer's Markets, one of the largest natural food retailers in the US, has just partnered with Instacart for same day delivery of its grocery products. Starting in Phoenix, Tuscon, and Arizona, the home delivery scheme will be extended to other areas. Target and Wal-Mart have already partnered with Google to set up similar delivery services.
Since acquiring Whole Foods Market, its 365 Everyday Value brand has become the number two selling private label on Amazon. The online retailer is reported to have sold US $10 million in Whole Foods snacks, canned foods, and frozen fruits and vegetables in the first few months. The private label is projected to show over US $40 million sales from Amazon this year.
Sprouts Farmer's Markets and other natural food retailers are looking to actively market their private label ranges via home delivery schemes. Organic foods marketed under private labels are attractive to consumers as they typically have lower prices; they also generate higher margins for retailers.
Most demand for organic & sustainable products is coming from Millennials. They are the fastest growing buyers of organic foods in the US, generating over half of total sales. They are also digital consumers, buying 40% of their groceries online. Research also shows that 58% of Millennials say they will shop at a store because of their private label ranges. Amazon is capitalizing on these trends in North America.
Ecovia Intelligence believes Amazon will find it more difficult to build the same footprint in Europe. The organic food & natural cosmetic markets are highly fragmented, with large retailers having the most successful private labels. Whole Foods Market has just 7 stores in the UK. Whilst there are over 20 chains of organic food shops in Europe, none have a regional presence. Amazon would have to acquire and integrate several retail chains if it is to have a similar impact in Europe.
With the ubiquitous use of mobile devices and growing influence of Millennials, the next growth phase for sustainable products is likely to be with online retailing. The question is how will brands compete in the digital marketplace? Whole Foods Market is already showing signs of moving away from small local producers, as it focuses on private labels and high volume items. The future maybe digital, however will it be sustainable for small producers?
Distribution trends, digital marketing, and the Millennials, are regularly featured in the Sustainable Foods Summit and Sustainable Cosmetics Summit. These executive summits are now hosted in Europe, North & Latin America, and the Asia-Pacific.
Posted: January 11th 2018
For permission to publish our research insights, please contact our media department