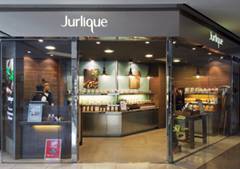 The complexity of distribution in Asia is leading many natural personal care brands to take the direct route and open concept stores.
Research by Ecovia Intelligence (Organic Monitor) shows the number of concept stores for natural & organic personal care products is mushrooming. In the last 12 months, over 25 new concept stores have opened in Asia. Although most openings are by large natural & organic brands, small firms are also taking this 'preferred entry route' into Asia.
The Asian market for natural & organic personal care products is growing by over 15% a year. Consumers are turning to natural and organic products partly because of the spate of health scares, such as SARS, Avian flu, and scandals involving tainted food products.
Western brands are mainly capitalising on high consumer demand, with few Asian companies launching pure natural and organic personal care products. Poor knowledge of green formulations, low availability of natural / organic ingredients and high certification costs prevent many Asian companies to develop such products. Thus, the majority of sales are from Australian, European and American brands.
Although many Western brands are targeting the Asian market, distribution is a major hurdle. Natural and organic food shops comprise most sales in Europe and North America, however Asia has few such retailers. Mainstream retailers comprise most cosmetic & toiletry sales, however they have little experience in marketing natural & organic products. As will be shown at the Asian edition of the Sustainable Cosmetics Summit, natural & organic brands are bypassing traditional distribution structures and investing in concept stores.
Jurlique is leading the way, operating over 35 concept stores in the region. The Australian organic skincare brand has been expanding across Asia since receiving a capital injection from Pola Orbis last year. Jasmin Aromatique, another Australian company, is also gaining a strong market presence. It is operating 20 concept stores and has set up 4 manufacturing plants to service growing demand from the Asian market. Such brands are leveraging the 'green and clean' image of Australia when marketing their organic products.
The French company Melvita is also focusing on concept stores, opening 15 retailers in Asia since 2009. Neal's Yard Remedies, a leading UK brand, has high market share in Japan with its 18 concept stores. Smaller brands like Apivita and Comvita are also using concept stores as a springboard to enter the Asian market.
As consumer demand for natural & organic products continues to rise in Asia, Organic Monitor expects this development to continue. The direct route gives many benefits; in the natural personal care industry, a major advantage is that it enables brand owners to educate consumers on natural and organic beauty products. Consumer education is vital in a market where greenwashing is common as many brands make natural and organic claims. Apart from informing consumers, side-stepping distributors also brings many commercial advantages as natural & organic brands are discovering.
Sustainable Cosmetics Summit
The distribution challenges faced by green / natural brands are regularly featured in the Sustainable Cosmetics Summit. This executive summit now takes place in the major geographic regions of the world: Europe, North America, Latin America and the Asia-Pacific. More details are on the website
Related Report:  The Global Market for Natural & Organic Personal Care Products
Posted: August 17th 2012
For permission to publish our research insights, please contact our media department