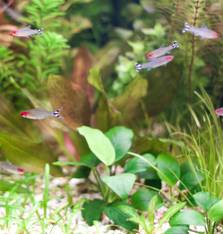 The cosmetics industry is increasingly turning to the sea and oceans in the search for new ingredients. Although many novel raw materials are emerging, the development is raising many questions about sustainability. Can the cosmetics industry learn from the food industry and prevent damage to marine ecosystems when sourcing?
Cosmetic and ingredient firms are developing new materials from coastal plants, seaweeds, algae, and sea minerals. These materials are especially favoured by natural cosmetic companies seeking new sources of innovation.
The Greek company Apivita is using sea fennel in sun care products, whilst Italy-based Lacote has a comprehensive range of anti-cellulite skin care products formulated with Guam seaweed. Sea algae, rich in vitamins and minerals, are becoming a common source of anti-ageing actives. Other brands are using sea minerals in their formulations, looking to emulate the success of Dead Sea Cosmetic mineral-based products.
High demand for marine ingredients is leading to a number of new raw material suppliers specialising in such products. The Norwegian firm Aqua Bio Technology has developed a novel range of ingredients derived from salmon hatcheries, whilst US-based Heliae is using new strains of algae for cosmetic applications. Other companies like Lipotec and BiotechMarine are using biotechnology to harvest actives from marine sources.
The popularity of marine ingredients is leading to concerns that large-scale sourcing, or non-sustainable production methods, could disrupt marine ecosystems already under strain.
Non-sustainable sourcing of seafood has led to an estimated loss of 90 percent of predatory fish from the world's oceans. Apart from taking certain species to near extinction, overfishing has disrupted many ecosystems. Climate change has led to the acidification of oceans, sea levels and temperatures have risen, whilst the number of invasive species is growing because of human activity and environmental pollution.
Apart from sourcing raw materials, the cosmetics industry is impacting marine ecosystems by waste. The dumping of cosmetic packaging as waste into the sea has adversely affected fish, mammals, birds, as well as plant species. A recent study by Wageningen University showed that such packaging was linked to marine life damage in the North Sea.
With the cosmetics industry having an insatiable appetite for novel ingredients, Organic Monitor expects marine sourcing to increase in the coming years. The challenge is to combine innovation with sustainability. In this respect, natural cosmetic firms could lead the way since many have sustainable sourcing embedded in their DNA.
As shown at the Sustainable Cosmetics Summit, there are signs this development is already occurring. The German company OceanBasis has set up a sustainable aquaculture farm in the Baltic Sea to produce algae for its natural cosmetics. The certified farm is providing a sustainable source of active ingredients for its Oceanwell range. OceanBasis has shown how natural cosmetic companies can embrace innovation whilst turning a darker shade of green.
Sustainable Cosmetics Summit
Sustainable sourcing of marine ingredients was featured in the European edition of the Sustainable Cosmetics Summit. The summit highlighted the sustainability implications of marine sourcing and highlighted best-practices. This executive summit now takes place in the major geographic regions of the world: Europe, North America, Latin America and the Asia-Pacific. More details are on the website
Posted: October 18th 2012
For permission to publish our research insights, please contact our media department