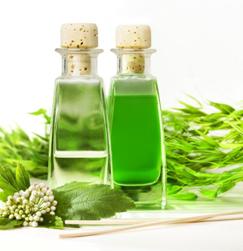 Although the array of green cosmetic ingredients has expanded, adoption issues persist. Research finds traceability, supply fluctuations, and price volatility are preventing higher adoption rates. A shift is taking place whereby new green materials are focusing on environmental impacts, as well as consumer impacts.
Initially, green ingredients were introduced to replace materials with associated health risks, such as synthetic preservatives, surfactants and emulsifiers. New green materials are addressing environmental issues, and not just consumer concerns about safety.
One example is the growing number of squalane materials replacing squalene (shark liver oil). With many shark species becoming endangered, NGOs are putting pressure on cosmetic companies to use squalane from sustainable sources. However, such squalane is usually priced higher and supply can be an issue for agricultural-based materials. There are also concerns that some shark-based squalane is marketed as sustainable squalane.
Regulations are also encouraging companies to use green chemicals. In the US, the New Jersey, Wisconsin and Illinois states are introducing legislation to prohibit the manufacture and sale of personal care products with microplastic exfoliants because of their impact on marine ecosystems. L'Oreal and Unilever are following natural cosmetic companies by removing polyethylene beads from their formulations. Green alternatives to microbeads are being developed from corn, jojoba, wood cellulose, and natural minerals.
Not all such green ingredients are being accepted by certification agencies because of concerns about GMO contamination. As in the food industry, traceability is becoming important with companies requesting details of agricultural starting material. Otherwise, the green material may not get approval from natural & organic cosmetic standard agencies.
Consumer perceptions arguably have the most influence on green formulations. In a 2014 study by Organic Monitor, parabens were cited as the synthetic chemicals most buyers of natural & organic cosmetics look to avoid. Formulators now have access to a wide range of green preservative materials, as well as self-preservation techniques. In a dedicated workshop at the Sustainable Cosmetics Summit, Organic Monitor will show that there is 'no magic bullet' to replace parabens in cosmetic formulations.
The palette of green materials has grown considerably in recent years, however there are also now concerns about long-term investment. At the manufacturer level, the shift towards green materials was partly driven by high oil prices. The price of petroleum feedstock has dropped significantly in recent months, widening the price differential between synthetic and renewable materials. With green materials also susceptible to supply fluctuations, greater price volatility, as well as traceability issues, adoption rates are expected to remain mixed in the coming years.
Sustainable Cosmetics Summit
Green ingredients are regularly featured at the Sustainable Cosmetics Summit. Sustainable alternatives to contentious ingredients, such as microplastic beads, squalene, parabens, synthetic surfactants and emulsifiers were debated at the North American edition. This international series of summits is now hosted in North & Latin America, Europe, and the Asia-Pacific.
Posted: 8th April 2015
For permission to publish our research articles, please contact  our media department