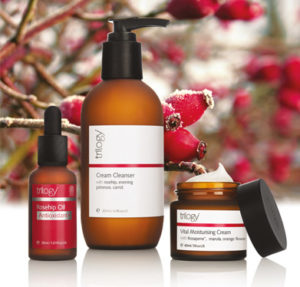 The recent acquisition of Trilogy reflects the growing importance of Asia in the global market for natural & organic cosmetics. CITIC Capital China Partners, a Hong Kong-based private equity firm, has paid US $211 million for the New Zealand-based company. Trilogy is the leading natural skincare brand in its home country, and has a significant footprint in Asia and the US.
Ecovia Intelligence believes a major motive for the purchase is expansion in the fast-growing Asian market. Natural & organic cosmetic sales in Asia increased by 21% last year, compared to single digits in Europe and North America. Asia has high growth potential, considering the market share of total cosmetics remains below 1% in almost all country markets.
John Masters Organics, a leading American organic personal care brand, was purchased by a UK investment firm mainly because of its strong presence in Asia. It was acquired, along with its Japanese distributor, for US $336 million two years ago. Chinese companies have also purchased European brands of natural cosmetics to expand in the Asian market.
Demand for natural & organic cosmetics has taken off in Asia as consumers become more aware of synthetic chemicals in cosmetics & toiletries. Following the trend in Europe and North America, investment is now pouring into the Asian market.
The highest growth is expected in the Chinese and Indian markets. China is already the number one Asian market for some Western brands. It represents over half of Asian sales of Jurlique, the leading Australian natural cosmetics brand. L'Occitane has just announced that China is now the second largest market for its natural-based cosmetic products.
As will be presented at upcoming Ecovia Intelligence events, distribution is a major challenge for natural & organic cosmetic brands in Asia. It does not have the same distribution infrastructure for natural & organic products as Western markets. Thus, many brands are taking the direct route and opening concept stores. Some, such as the Indian organic cosmetics firm Azafran Innovacion are focusing on building distribution networks. It has an aggressive plan to expand its retail outlets from 1,500 to 10,000 this year.
Multinationals are also looking to expand their presence in the Asian market. P&G acquired the Snowberry brand of natural skincare products a few months ago. Unilever has purchased a brace of natural personal care brands in the last few years; they include Schmidt's Naturals, Sundial Brands, REN Skincare, as well as Seventh Generation. It has also made investments in True Botanicals and Gallinée. Ecovia Intelligence expects the multinationals to utilise their distribution networks to introduce some of these brands in Asia.
Standards are another major challenge for the Asian and global market for natural & organic cosmetics. COSMOS and NaTrue are now established in Europe, however adoption rates in North America and Asia remain low. Ecovia Intelligence finds that certified products represent less than 10 percent of natural & organic cosmetics in North America.
New ethical labelling schemes are gaining traction. In Europe, vegan and fair trade labels are now established on cosmetics & personal care products. In the US, Burt's Bees has moved away from the NPA natural standard, opting for the National Eczema Association seal of acceptance for its Sensitive skin care line. AllergyCertified launched its Skin Allergy Certified standard in 2013, and now has over 450 certified products. The Made Safe and Environmental Working Group (EWG) Verified Program are also becoming popular. The latter has 1,286 certified personal care products.
As consumers increasingly looking for certified products, it is highly likely that some of these new labelling schemes will gain popularity in Asia. With growing proliferation in standards and labelling schemes, a major decision for brands, is not which ones, but how many to adopt.
Standards & ethical labels, Asian growth potential, as well as an update on the global market for natural & organic cosmetics, is regularly given at the Sustainable Cosmetics Summit
Related Report: Asian Market for Natural & Organic Cosmetics
Posted: April 27th 2018
For permission to publish our research insights, please contact our media department