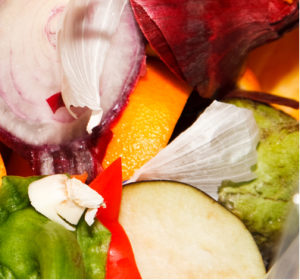 A growing body of evidence suggests tackling food waste could help resolve many of the sustainability challenges faced by the food industry. A number of studies are linking food losses & waste to food inflation, food security, resource inputs and climate change.
The global food industry is currently experiencing its third bout of food inflation in 5 years because of poor agricultural harvests in the US, Russia and South America. Analysts predict the average basket of food prices will rise by 15% by June 2013. The hike in food prices is raising concerns about food security and its political and social repercussions. Food shortages and price hikes have previously been responsible for riots in developing countries.
With the global population projected to rise to 9 billion in 2050 and resources becoming increasingly strained, there is a growing realization that raising production levels alone will not solve the problems facing the food industry. As shown at the Sustainable Foods Summit, greater efficiency in supply chains can raise food output and help reduce consumer prices.
In a paper at the summit, the Food & Agriculture Organization of the United Nations (FAO) showed how a third of the food produced for human consumption is lost or wasted in the supply chain. Inadequate storage and distribution is the major cause of losses in developing countries, whilst waste at retail and consumer level is most responsible in affluent countries. A recent report by the Natural Resources Defense Council estimates that food wastage in the US amounts to $165 billion. The cost to the average American family is $2,275 per year. At the same time, over 15% of the population struggles to find enough food.
Apart from the social and economic implications of food waste, there are environmental impacts. About 121 billion pounds (54.9 million metric tons) of food is wasted in the US, with two-thirds going to landfill. Food waste in landfill is a major contributor to global warming, creating almost a quarter of methane gases. Agriculture also requires resources that are becoming increasingly scarce; uneaten food takes up 25% of the fresh water and 4% of the oil used in the US.
Realizing the importance of tackling food waste, American food manufacturers, retailers, and restaurant operators formed The Food Waste Reduction Alliance (FWRA) last year. The alliance aims to reduce the amount of food waste going to landfill and increase food donations to hungry people. At the Sustainable Foods Summit, FWRA stated the importance of a collaborative approach to reduce food waste: how the private sector needs to work with the government and NGOs.
Landfill diversion is the focus of most retailers and foodservice operators. A growing number of such enterprises are setting up food recovery programs whereby food is diverted from landfill to hunger relief agencies, and / or for use in animal feed, composting or industrial applications. Feeding America operates the largest food recovery program, operating over 200 food banks that serve almost 40 million Americans a year.
Retailers are also becoming aware of the economic benefits; reducing waste means lower hauling costs to landfill. Whole Foods Market, the largest chain of natural food shops in North America, is successful with composting food waste; over 75% of its stores have set up composting programs.
Some retailers have gone further by adopting a zero-waste policy. Four Albertson stores in California have achieved zero waste classification whereby 95% of their waste is diverted from landfill. Foodservice operators like the Bon Appétit Management Company and Sodexo have also introduced programs to reduce waste.
A major challenge however is changing consumer behavior, especially since about 44% of food waste comes from households. The role of food companies and retailers to encourage responsible consumption was discussed at the Sustainable Foods Summit. Such methods include educating consumers on how to read food product labels, shop wisely, and use food more efficiently.
Sustainable Foods Summit
Tackling Food Waste was a focal theme of the 3rd North American edition of the Sustainable Foods Summit. The summit took place in San Francisco in January 2013; it brought together leading organizations involved in tackling food losses and waste. This executive summit now takes place in the major geographic regions of the world: Europe, North America, Latin America and the Asia-Pacific. More details are on the website
Posted: December 18th 2012
For permission to publish our research insights, please contact our media department