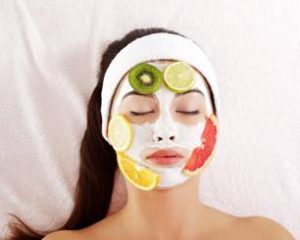 A recent trend is the growing convergence of foods and cosmetics in the beauty industry. The trend is driven by consumer demand for health & wellness products, however it brings many sustainability implications.
On one side, consumers are becoming more discerning in their eating habits as they realise the food they eat has a direct impact on their health and appearance. Indeed, the whole area of nutri-cosmetics has emerged to serve consumers looking at nutritional supplements for beauty purposes.
Other consumers are changing their diets – some by eating fresh fruits & vegetables and even superfoods – to get added nutrients or to 'detox' their bodies.
Some raw material firms are developing novel actives from food sources. One example is ReGeniStem™ Red Rice, which is derived from Himalayan red rice material. Produced by Lonza, the natural active is marketed as having anti-ageing qualities. The UK company Oat Cosmetics specialises in producing similar actives from oats.On the other side, food ingredients are making their way into cosmetic applications.
As will be shown at the Sustainable Cosmetics Summit, this development is partly driven by innovation: product developers and formulators are looking to the kitchen table for inspiration. With many consumers associating food ingredients with health benefits, such cosmetic products are usually marketed on these ingredients. The Body Shop has been a frontrunner in this respect, having imagery of agricultural ingredients on product packs and store shelves for decades. A large number of cosmetic products are now marketed on these ingredients.
Some ingredient companies are using food ingredients as feedstock for new cosmetic materials. DuPont Tate & Lyle was formed as a joint-venture between the chemical company DuPont and the sugar company Tate & Lyle. It uses corn sugar to make the monomer 1,3-propanediol as a petroleum alternative for cosmetic applications. Other companies, such as Colonial Chemicals and Wheatoleo, are using sugar chemistry to create new green surfactants.
Food ingredients have had most success with natural cosmetics. Some brands, such as Yes to Inc have developed entire ranges based on a core food ingredient. After its initial success with Yes To Carrots, the Israeli company has developed ranges based on blueberries, cucumbers, tomatoes, cucumbers, grapefruit and coconuts. The late Horst Rachelbacher (founder of Aveda) used to promote his new range of Intelligent Nutrients as 'safe enough to eat'.
Whether it is because of product innovations or meeting consumer demand for natural / nutrient-rich cosmetics, food ingredients will continue to make headway in cosmetic applications. However, this development raises many sustainability questions: is it better to grow food crops for cosmetics, whilst significant parts of the world population suffer from food poverty? There are also concerns the trend could contribute to food inflation and food insecurity.
Organic Monitor believes part of the solution lies in sustainable extraction methods and the use of food by-products. A large number of nutrient-rich agricultural materials go to waste in food production; many can be used in cosmetic applications. For instance, the French brand Caudalie has developed an extensive range of grapevine-based cosmetics. Caudalie products are rich in polyphenols and resveratrol, which are highlighted in its marketing campaigns. Other natural cosmetic companies are using similar agricultural by-products from olives, coffee, and citrus fruits in their product formulations.
Sustainable Cosmetics Summit
The growing convergence of foods and cosmetics in the beauty industry, as well as the sustainability implications was featured in the Latin American edition of the Sustainable Cosmetics Summit. This summit is now hosted in North & Latin America, Europe, and the Asia-Pacific. More details are on the website.
Posted: August 20th 2015
For permission to publish our research insights, please contact our media department