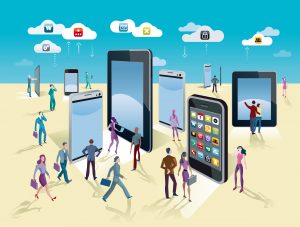 According to Australian Macadamia Society's market development manager Lynne Ziehlke, sustainability and traceability demands from consumers were increasing, and the society was relying on social media heavily to respond. 
She said the focus was on transparency, and giving consumers the opportunity to know more about the product they are buying, and the steps it takes from the very beginning, to the moment it lands on their plates.
A shift consumers wanting reassurance on quality and safety of food products, to demanding brands demonstrate environmental sustainability, health, and ethical standards, has seen a change in the way the macadamia industry advertise and promote their product and growers. 
"For today's consumer, it's about knowing a whole lot more about the product that they pay for," Ms Ziehlke said. 
In Australia, a small percentage of the production is classified organic, but Ms Ziehlke said the industry prided itself on a 100 per cent record of complying to residue testing over a period of 15 years.
She said complying to industry standards and a strong regulatory framework also assisted in reassuring consumers they were purchasing a high-quality, sustainable product. 
"We have an industry standard, and all our processing sector adheres to HACCP (Hazard analysis and critical control points) and other international systems such as BRC (British Retail Consortium)," she said.
"The best evidence is that high end/big multinationals buy product from us – organisations like Aldi in Germany, Costco in the States, Haagen Dazs, Seeberger, Meiji – they buy from us because we have a very good reputation for consistency."
In 2012, the Australian Macadamia Society changed the direction of their consumer contact. They swapped from a primarily magazine-based advertising campaign to utilising social media, specifically Instagram, Facebook and Twitter.
Ms Ziehlke said while advertising in magazines was "one dimensional", social media allowed them to interact and converse with consumers in real time, addressing individual concerns directly. 
Related Insights: Consumers Getting Smart by Mobile Technology
Source: Queensland Country Life