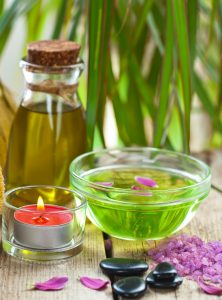 Natural & organic personal care product sales are growing at a healthy rate, with the market share of natural & organic products approaching 10 percent in the US. Two major trends are occurring: increased segmentation and labels.
Segmentation is occurring whereby natural & organic brands are targeting specific consumer segments. Dedicated ranges for baby care, expectant mothers and men are already established, however new brands are focusing on more targeted segments such as teenage girls and health enthusiasts.
Brands are also developing natural & organic ranges for specific applications. A number of such anti-ageing skincare products are now available. Brands like Tata Harper and REN have introduced anti-pollution skincare products that protect and heal skin from air pollutants. The Canadian company Novia Scotia Fisherman has developed natural skincare products for extreme weather conditions.
Ethical labels are also becoming prominent. The butterfly logo of Non-GMO Project Verified, well-established in the food industry, is making headway on natural & organic personal care products. Almost 500 products are now certified, confirming no genetically modified ingredients are in product formulations. Andalou Naturals, Dr. Bronner's Magic Soaps, and EO Products are some of the highest adopters of this scheme.
Fairtrade, vegan and gluten-free labels – as well as the traditional natural and organic labels – are also becoming more visible on personal care products. Thus, it is becoming increasingly common to see three or more labels on product packs.
The natural & organic personal care products market is becoming increasingly competitive. Brands are taking a segmented approach and / or investing in labels to differentiate their products in a crowded marketplace. The question is how these trends will sustain themselves in an evolving market.
Sustainable Cosmetics Summit
An update on the global natural & organic cosmetics market is regularly given at the Sustainable Cosmetics Summit. This executive summit is now hosted in North & Latin America, Europe, and the Asia-Pacific. More details are on the website.
Posted: April 11th 2017
For permission to publish our research insights, please contact our media department