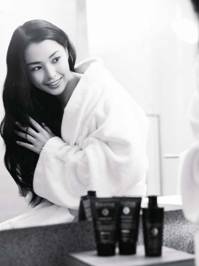 Following the trend in Europe and North America, consumer demand for natural & organic cosmetics is surging in Asia. Asian consumers are increasingly turning to natural & organic cosmetics, with Western brands mainly capitalising on this development.
Research by Organic Monitor shows that high consumer demand is leading to many European and American companies to invest in the Asian region.
Global brands like Aveda and Dr. Hauschka are already well-established in Asia, however new and smaller brands are making most inroads. For instance, British brands like Neals' Yard Remedies and Organic Pharmacy are opening concept stores in Asian countries. Neals' Yard Remedies now operates 14 stores in Japan, which has the largest market for natural & organic cosmetics in Asia.
Australian brands are also investing in Asian countries. Perfect Potion, an Australian brand of organic cosmetics, opened its first concept store in Tokyo in August this year. Jurlique, the leading Australian brand of organic cosmetics, has made inroads in a number of department stores and duty free shops in Asia. Premium organic brands like Care by Stella McCartney and Origins Organics are also widely available in department stores and beauty retailers across Asia.
Asian cosmetic companies witnessing Western brands capitalise on the high-growth natural cosmetics market, are slowly coming into the market. A number of Asian cosmetic companies are developing natural & organic cosmetics, with some launching certified products. Japanese and Korean companies are setting the pace. For instance, Korean's The Face Shop launched a dedicated line of Ecocert-certified organic cosmetics this year. The products are made in France according to organic cosmetic standards, and are marketed in the Korean company's concept stores in Asia.
Asian companies are looking at developing natural & organic cosmetics, however they face many challenges in making these products. Lack of knowledge is a major deterrent, with cosmetic companies not having any expertise / experience with pure natural & organic ingredients.
Workshops & Summits
To help companies overcome the formulation & technical issues associated with natural & organic cosmetics, Organic Monitor conducted the first-ever workshop in Asia on natural & organic cosmetics. The workshop was held in Bangkok in November 2008 and was attended by delegates from across Asia.
The Sustainable Cosmetics Summit now gives regularly updates on the use of green materials. More details on upcoming editions is available from the website
Posted: November 7th 2008
For permission to publish our research insights, please contact our media department