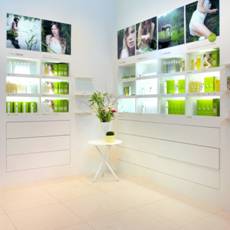 A growing number of natural cosmetic companies are building a pan-European presence by entering new country markets. Established companies such as Korres Natural Products and Melvita are opening concept stores across Europe, whilst new brands are expanding distribution.
Madara Cosmetics, the leading natural cosmetics company in Eastern Europe, has entered a number of new countries this year. The Latvian company opened its first concept store outside its home country in Moscow in January.
It is also expanding distribution in Western Europe and Asia. Madara Cosmetics is looking to build a new manufacturing plant as it plans to double production levels to meet burgeoning demand. The company's products contain locally sourced organic herbal extracts and are certified organic.
Burt's Bees, a leading American brand of natural cosmetics, is also building a European presence. The brand is well-established in the UK but has made little inroads in mainland Europe. This could change as it enters new distribution agreements. Burt's Bees has signed an exclusive distribution deal with Sephora retailers in France. Its product range comprises lip balm, face wash, body lotion and various creams.Another Latvian natural cosmetics company, bio2you, has started marketing its products in Lithuania. The natural cosmetics are based on sea buckthorn and are available in Douglas and Sarma stores. It also plans to enter the Estonian market.
An important new entrant is the fashion retailer H&M. It launched a line of certified organic skin care products under the H&M brand in April. The range comprises shower gel, body lotion, body scrub, hand cream, and lip balm. The Stockholm-based company is rolling out these products in H&M stores across Europe.
Established brands are however leading the expansion race. Korres continues to open concept stores across Europe. The Greek company's portion of export sales has expanded from 15% in 2007 to 37% in 2009. Melvita is also on an expansion spree since it received investment from L'Occitane in summer 2008. The French organic cosmetics firm is proposing to open concept stores in various cities that include London, Karlsruhe and Prague.
New entrants and established brands are expanding across Europe to meet burgeoning consumer demand for natural & organic products. A recent study by Organic Monitor finds European natural cosmetic sales will approach EUR 2 billion this year. Although growth rates remain healthy, competitive stakes are rising. Organic Monitor expects successful natural cosmetic companies to be those who can gain consumers' mindshares as well as market shares.
Related report: #1081-60 The European Market for Natural Cosmetics: Briefing & Outlook
Posted: July 5th 2010
For permission to publish our research insights, please contact our media department