The Brazilian cosmetics company Natura Cosmeticos is acquiring The Body Shop for EUR 1 billion.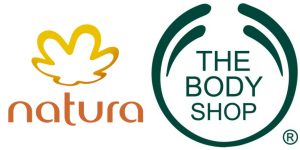 L'Oréal, the owner of the British ethical retailer, is in exclusive talks with Natura and expected to finalise a deal this year. L'Oréal put Body Shop up for sale in February. At the time it said it had decided to explore all strategic options for the 40-year-old chain to give it the "best opportunities and full ability to continue its development".
The sale could mark the end of an unhappy 11 years for Sussex-based Body Shop. Founder Dame Anita Roddick sold the business to L'Oréal in 2006, a move seen as a betrayal by some regular shoppers.
L'Oréal, the world's largest cosmetics company, is selling up because decline has set in at the brand once viewed as a trendy eco-friendly label. Body Shop's operating profits dived 38% to EUR 34m in the year to 31 December 2016, while sales sank nearly 5% to EUR 921m. The pace of decline increased in the final and key Christmas quarter, sliding by 6.3%.
Natura said the acquisition would help it take a "decisive step towards internationalisation".
The Body Shop operates in 66 countries and has more than 3,000 outlets, 133 of them in Brazil. Its turnover makes it about half the size of Natura. Together they would have net sales of about R$11.5bn or EUR 3.15bn with 3,200 stores worldwide.
Founded in 1969 in São Paulo by Antônio Luiz Seabra, who remains the company's biggest shareholder, Natura is the largest Brazilian cosmetics company. In 2014, it became the first publicly traded company to be certified as a "B corp", meeting certain standards of social and environmental performance and transparency.
"Natura and the Body Shop have always walked in parallel, and today their paths meet," said Guilherme Leal, co-chair of Natura's board. "The complementarity of our international footprints, the sustainable use of biodiversity in our products, a belief in ethics in management and fair relations with communities and a high degree of innovation constitute the pillars of the journey on which we are now embarking."
Jean-Paul Agon, chair and chief executive of L'Oréal, said Natura was "the best new owner we could imagine to nurture the brand DNA around naturality and ethics".
Ecovia Comment
The sale of The Body Shop to Natura raises issues about the independence of ethical brands. Although many large companies like L'Oreal and Nestle are taking positive steps to become sustainable, buying ethical brands is not always the best solution. Many natural & organic brands are perceived as 'alternative' or fringe to consumers. When they become part of large multinationals, this perception fades and the loyal customer base can be eroded. The challenge is to maintain independence of ethical brands whilst integrating them into larger organisations.
Related Insights: Green Acquisitions set to Continue
Source: the Guardian / Ecovia (09/06)