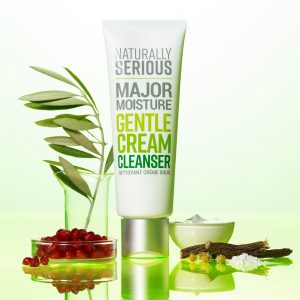 Sephora has launched the Naturally Serious natural skincare brand in its stores.
The products are formulated with natural ingredients and avoid harsh preservatives. According to Sephora, the packaging is green with cartons made in a carbon-neutral facility using wind power.
The brand has been created by beauty industry veteran June Jacobs. Naturally Serious targets younger consumers. Jacobs' daughter, Rochelle Jacobs, is the brand's managing director.
June Jacobs, CEO, Naturally Serious, says, "We are who say we are. Naturally Serious checks every box and is cleanly and ethically developed. Our target consumers are skin-conscious, socially responsible, and results driven—and demand the same from their skin care products. As such, we are thrilled to have Sephora as our exclusive retail partner, and at launch will be included in their Clean at Sephora offering."

The Naturally Serious line features the 'Clean at Sephora' seal. The brand's debut collection features seven products that are free of all B.A.D. ingredients (Banned, Ambiguous, Debatable) that researchers and consumers recognize as potentially harmful: parabens, phthalates, preservatives, PEG, formaldehyde, petrolatum, mineral oil, sulfates, silicones, drying alcohols, artificial colors and artificial fragrances.
Rochelle Jacobs, managing director, Naturally Serious, says, "When we set out to develop this brand, we found that most skin care fell into one of two categories: natural or clinical. We wanted to create something unique at the intersection of both that was still approachable and affordable. We're thrilled to be included in Sephora's new clean category to make shopping for clinical and natural products that much easier."
Related Insights: US Natural Personal Care Market: Segmentation and Labels
Source: Beauty Packaging (08/08)