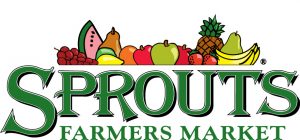 Despite news that Amazon is acquiring its biggest competitor, natural and organic food retailer Sprouts Farmers Market is finding its partnership with the Seattle-based e-commerce giant's Prime Now super-fast delivery service lucrative, and has revealed plans to expand the collaboration beyond the initial 10 stores.
"Our partnership with Amazon Prime Now continues to grow, as we will be delivering Sprouts products through the Prime Now service to over 20 locations across many of our major markets by year-end," said Amin Maredia, CEO of Sprouts, during the grocer's call to discuss 2017's second-quarter earnings.
"We launched the service in the Atlanta metro area just last week. As change continues in the grocery industry, we remain confident in our ability to bring the Sprouts experience to our customers both in the store and out of the store." said Maredia.
The news follows speculation from many industry experts about what the future holds for Sprouts' partnership with Amazon when the latter's anticipated acquisition of Whole Foods Market closes.
Phoenix-based Sprouts reported a healthy 2nd quarter, which ended July 2, with net sales rising 15 percent to US $1.2 billion, compared with the same period in 2016. Strong performance in new stores drove the growth, as did a 1.4 percent increase in same-store sales (two-year comps growth was 5.5 percent).
During the quarter, Sprouts opened 13 new stores: two each in Colorado, Florida, Georgia and Texas, and five in California. Five additional stores have opened since 2nd quarter ended, resulting in a total of 279 stores in 15 states.
Related Insights: Green Acquisitions Set to Continue
Source: Progressive Grocer (04/08)