The abolition of plastic bags was only the beginning for REWE Group. The company has set itself the goal of completely eliminating unnecessary packaging from its shelves, without risking a faster spoilage or violating the legally required declarations of products.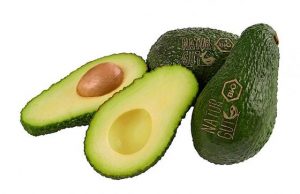 A new invention is now to replace outer packaging and labels in organic fruit and vegetables: avocados and sweet potatoes are the first products to be marked as part of a pilot project at REWE and PENNY with the new method of 'natural' labeling (Natural Branding).
Without the use of plastic, paper, paint or glue, but instead with a beam of light, the products can be issued with a logo and further information. For this purpose, only pigments of the outermost shell layer are removed. Labeling takes place only on the surface, is completely contactless and has no affect on taste, quality or durability. Other than the laser, no other tools are needed for 'natural' labeling, which means this method works for foods where the skin is also eaten as well as for foods which need to be peeled.
This new method of labeling fruits and vegetables could make packaging, which is only there to separate organic from non-organic products, superfluous. This could result in far less use of plastic, paper and metal and could help reduce greenhouse gases in the atmosphere.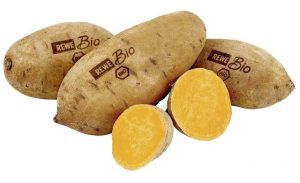 The pilot project will start in around 800 REWE and PENNY stores in North-Rhine Westphalia mid-March and will initially take place for a period of four weeks. Depending on how customers respond, an expansion for the test is planned.
Ecovia Comment
REWE is congratulated on this move to eliminate product packaging for its organic fruits and vegetables. Packaging waste is a major sustainability concern for food companies and retailers, with research showing that a third of household waste comes from product packaging. REWE's 'Natural Branding' is likely to encourage other retailers to take steps.
Approaches to reduce the packaging impacts of foods and beverages are regularly featured at the Sustainable Foods Summit. The next European edition will be hosted in Amsterdam on 1-2nd June, the 3rd Latin American edition will take place in São Paulo on 18-19th September, and the Asia-Pacific edition will be hosted in Singapore on 29-30th November. More details are on the website
Source: Fresh Plaza / Ecovia (06/03)