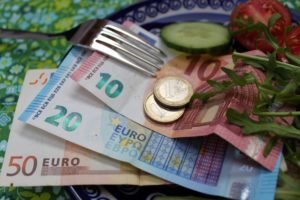 The Philippines Department of Trade and Industry-Export Marketing Bureau (DTI-EMB) has identified at least three certification categories that are now "trending" among global consumers, providing new avenues for growth for Filipino exporters.
Agnes R. Legaspi, EMB assistant director, said organic, halal, and kosher products are the trio of consumer goods opening up new opportunities for exporters whose goods have been certified by recognized certifying bodies.
Speaking at the 2018 BSP Exporters' Forum, Legaspi said the world consumer market for organic products continues to grow rapidly. High-income markets like Europe and North America, particularly the UK and US, represent more than 90 percent of global consumption of organic products. Legaspi said that exporters who can label their products as organic can sell them at premium prices.
"But you have to make sure your certification is accepted by the market that you want to export to," she added. Best-selling organic products around the world are dairy products and eggs.
The halal market is another potentially huge market for Filipino producers who make an effort to become halal-certified, said Legaspi. The market for halal products and services is one of the fastest growing consumer segments in the world, a $2.6-trillion industry that is expected to grow to $10 trillion by 2030. Total trade in halal food alone, representing 62 percent of the global halal market, is estimated at $632 billion.
Other important halal products include cosmetics and personal care products, pharmaceuticals, and nutraceuticals. Get certified Legaspi pointed out that halal consumers are not just those from the Muslim community, but also count non-Muslims who are on the lookout for healthy food that underwent food preparations prescribed under strict Islamic dietary laws.
Filipino exporters looking to enter this market "should make sure you have the certification to call your products and services halal-certified," she advised.
Meanwhile, the biggest market for kosher products is still the United States, but there is also strong demand in the EU and Israel, said Legaspi. The US kosher market alone has more than 12 million consumers and has seen double-digit growth of 10 to 15 percent annually since 2004, according to DTI.
Legaspi again underlined the importance of making sure products exported as kosher are duly certified. "Kosher certification is a guarantee that the raw materials, processing, and traceability have been controlled according to the Jewish ritual laws," she explained.
Related Insights:  Food Labels Migrating to Personal Care Products
Source: SunStar Cebu (26/03)