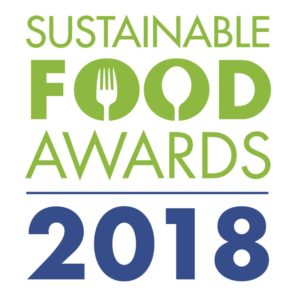 The first awards dedicated to sustainability in the international food industry have been launched by London-based Ecovia Intelligence (formerly known as Organic Monitor).
The Sustainable Food Awards are open to entries from food companies, ingredient firms, packaging companies, industry associations, and related operators who are helping build a sustainable food industry.
The awards have five distinct categories…
New Sustainable Product: a new food / beverage product with some important sustainability credentials.
Sustainable Ingredient: a new ingredient that makes a sustainable difference in terms of environmental and / or social impact.
Sustainable Packaging: a new packaging format that has low environmental footprint in terms of design and / or materials.
Sustainability Pioneer: an operator in the food industry that is a pioneer / leader in some aspect of sustainability.
Sustainability Leadership: an operator who leads in various aspects of sustainability.
The closing date for entries is 30th April. The finalists will be notified by 14th May, and the eventual winners at a dedicated awards reception on 7th June in Amsterdam. The awards reception will be co-hosted alongside the tenth European edition of the Sustainable Foods Summit, taking place in Amsterdam on June 7-8th. Winners and finalists will benefit from media coverage and industry recognition of their sustainability achievements.
Ecovia Intelligence has launched the Sustainable Food Awards to give recognition to operators who are pushing the sustainability needle in the food industry. Comments Mr. Amarjit Sahota, Founder and President of the organisation: "food is intricately linked to the environmental and societal issues facing our planet. By launching the Sustainable Food Awards, we want to honour those who are helping build a sustainable food industry, as well as inspire others to take the green path."
More information is available from www.sfawards.com
Source: News Release (05/04)