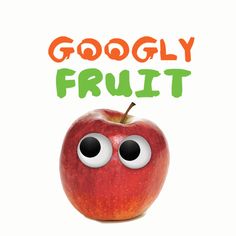 Googly Fruit is introducing its organic children's snacks on the high street for the first time, following a deal with Superdrug.
The brand, previously only available in Ocado, has focused on flavours that are not too strong for the young palate. The range comprises three organic products: fruit crunchy puffs, which are branded as an alternative to crisps; fruit made crunchy, made from 100% fruit; and fruit squeezy pouches, which contain one of a child's five a day. All are free from added flavourings and preservatives.
Googly Fruit has been praised on its ability to conceal fruits & vegetables in its products, making them more appealing to children. To coincide with the high street launch, the brand has launched an in-print PR campaign in a bid to encourage other retailers to consider its products.
Ecovia Comment
Googly Fruit is applauded for taking an innovative marketing approach for its healthy snacks to children. Parents are keen to encourage children to have more fruits & vegetables in their diet, however few such healthy snacks exist. The brand could follow on the footsteps of successful brands, such as Organex and Ella's Kitchen.  Much however depends on how it can overcome the distribution challenges.
Source: FoodBev.com / Ecovia (14/06)