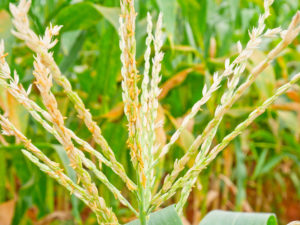 Food-tech startups creating meat substitutes and alternative proteins in laboratories have recently caught the attention of global investors. And for good reason, too. According to the Population Institute, world food production will need to rise by 70 percent if the global population reaches 9.1 billion, as forecast, by 2050. However, the current trends of producing food will not be sufficient to meet the projected global food demand by then.
"It is imperative to find ways to achieve global food security without expanding crop or pastureland and without increasing greenhouse gas emissions," according to the Nature Climate Change Commission. Cue companies such as Impossible Foods, the most well funded of the clean food startups. Impossible uses a blend of wheat and potato protein, among other ingredients to make its famous meatless, juicy burgers. A molecule called heme is responsible for the burgers' bloodiness and meat-like cravability.
The US-based startup has raised a total of US $273.5 million since its inception, including a US $75 million round led by Singapore's Temasek in August 2017. Other backers include Bill Gates, UBS and Hong Kong-based Horizons Ventures.
The startup has now set its sights on Asia. Its meatless burgers are expected to land on the menus of Asia's restaurants sometime this year. In an interview with Fortune in December 2017, CEO Pat Brown said Asia is a "high priority" because of the continent's population size and its growth of demand.
Impossible Foods is not the only bet Temasek is making in the clean, sustainable food space. Early this month, Singapore's state investment firm led a US $24.7 million Series A round in California-headquartered Perfect Day, an animal-free dairy producer. The startup claimed it was the largest Series A in the history of sustainable food tech industry.
Eyeing this space, Kellogg's has set up a US $100 million investment fund, which led a funding round in plant-based smoothies maker Bright Greens and has backed in plant protein product maker Kuli Kuli.
It is not just startups in the US that are eager to serve this growing market. Take a look at Israeli biotech and food-tech startup SuperMeat. It develops clean meat by growing cells painlessly extracted from a chicken. Grown in lab-controlled conditions, these cells form quality chicken without slaughtering animals, removing the threats of humans being exposed to animal waste and food-borne diseases. While the company is three years away from distributing and selling its lab-made meat, demand for SuperMeat's clean meat is already on the rise. And investors have taken notice.
In February, US-based venture capital firms New Crop Capital and Stray Dog Capital co-led the startup's $3million seed funding. Singapore-based venture capital firm Sirius Venture Capital also joined the round.
Between 2012 and 2016, new vegetarian and vegan product launches increased by 140 percent and 440 percent respectively in Southeast Asia alone. The Asia–Pacific region is poised to register the highest CAGR of 6.3 per cent between 2017 and 2025, according to research.
Sensing the opportunity ahead of time, Philippine food manufacturer Monde Nissin bought Quorn, which replicates most meat cuts from ingredients to pre-made meals, in 2005 from Exponent Private Equity for £550 million. The company reported a 16 percent year-on-year growth in 2017, and expects the same this year. Demand for its products is seen as surging across markets such as the US and Australia. Quorn is now also available in the Philippines, Singapore and Thailand.
Singaporean food-tech startup Life3 Biotech was reported to have developed a meat substitute product that resembles lab meat and tastes like chicken. In September, the firm announced plans to raise over US $1 million in funding to set up a production facility for its plant-based meat. The company has not issued an update on its funding activities since then.
More recently, in China, Dao Ventures, Moonspire Social Ventures, and New Crop Capital launched Dao Foods International to meet the country's growing demand for meat and other protein food products with animal-free alternatives. The launch comes as the Chinese government seeks to potentially cut the country's meat consumption in half by 2030.
While Temasek leads investments in clean food tech startups, industry experts feel it is more an exception at this stage. "Southeast Asia is not really ripe for more investments in this area," Will Wu, Strategy Manager at investor/accelerator Momentum Works, commented.
Wu cited a number of reasons for his assumption. He said the trust and food safety issues in the region are not as pressing as that in China. The cost of meat in Southeast Asia is also still relatively affordable. "There are a few more pressing issues to resolve for the efficiency of the meat supply chain – it makes much more sense to go for the low hanging fruit," Wu stressed.
That said, eventually, this will need to be developed for the developing countries' growing appetite for meat and food safety could become a bigger issue moving forward, he added.
Sustainable Foods Summit
The aim of the Sustainable Foods Summit is to explore new horizons for eco-labels and sustainability in the food industry by discussing key industry issues in a high level forum. The 2nd Asia-Pacific edition will be hosted at the Marina Mandarin hotel in Singapore on 4-5th September 2018. Other editions in this international series will take place in Europe (7-8 June), Latin America (São Paulo, 29-30th November), and North America (San Francisco, 16-17 January 2019). More information is available from www.sustainablefoodssummit.com
Source: Deal Street Asia (29/03)